There are lots of movies about alcoholism in existence. Movies about intelligent alcoholics are fascinating to everyone and I'll tell you why;
Why Everyone?
Why is alcoholism in educated and successful members of society (as these films feature) fascinating to us? Much of our society is comprised of a highly cognizant population. People aware of their opportunities, privileges, choices, options, failures, strengths, anxieties and pressures. Individuals who are talented but so scared to realize their potential they subconsciously (or consciously) sabotage themselves because they're afraid of both success and failure.
How many people have a passion they don't pursue in a real way? How many passions do we have that we don't pursue in real ways? People often try to rationalize this fear by saying their passion is not 'practical' but pursuit of passion doesn't have to be for monetary gain, it could be entirely intangible in its reward. And yet people sometimes don't pursue a passion because they're afraid of themselves.
America is at times an overwhelming mixture of indulgence and individualism. We want what we want, and we don't want anyone to tell us we can't have it. Because of this obsession with personal freedoms and control we seem to be fascinated watching some people's subsequent loss of this autonomy. There's an entire culture of TV shows like Intervention, Hoarders and What Not to Wear (doesn't have to be about an issue as serious as addiction), that revolve around the idea of saying "you're not doing this right" to someone about the way they live their life. Then bringing in an 'expert' or professional to somehow take over and 'fix' everything. Voyeurism through television is a building block of our culture, and doing it sitting in a comfortable position of non-scrutiny makes us feel safe. But every person watching has also wondered where the line between 'normal' and 'abnormal' is. And so we ask, "What makes this behavior unacceptable versus my own?"
This act of transformation — taking a normal person and placing them on a pedestal of abnormality, saying they are someone to be watched because they existed too far outside the lines of acceptable social behavior and the consequence is to exist behind the looking glass of entertainment — allows us to be voyeurs into our own lives. For in these people we watch, we both see ourselves and distance ourselves simultaneously.
This is similar to the type of bubble alcoholics create for themselves, when they surround themselves only with people who won't judge them or make them feel guilty about their choices. It's the act of limiting your perception of your own reality to not make you see certain things about your own life.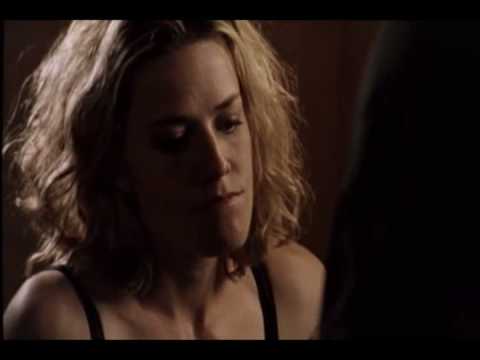 Why Alcoholism?
Alcohol is an accessible and legal substance that we all (unless we're Mormon or straight edge) have a preexisting relationship with. Alcohol is legal and it is sold in bars and liquors stores, familiar landscapes for most adults. This experiential knowledge brings the disease closer into our own lives, for it takes place in a familiar setting, places we've all been a hundred times. Everyone who drinks has had times when they drink for comfort and later wonder if that decision was healthy and normal.
Alcoholism is so relatable because it is a disease of illusion. The drinker tricks themselves into seeing their reality in a certain way, the same way we all do when we feel a self-destructive impulse to thwart our own potential in turn and alter our own perceptions of reality. We just do it by watching other people get chastised on TV (and for those of you asking, "Did she just compare watching TV to alcoholism???" Yes, technically I did, but only in this one way. I'm not saying television is a family/ life/ liver ruiner, just that the impulse fueling these actions and the way they shape our mental reality might share more parallels than you think).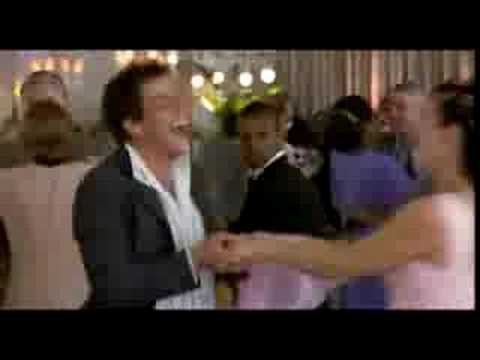 Why movies?
I just outlined how we all watch TV and exercise this capitalist induced escapism or whatever it is we're calling it; so where do
movies come into this and why?
Television has an unrealistic way of tying a pretty pink ribbon on everything. Real life is shaved into 22 or 44 minute segments and is edited to seem "finished," essentially telling us, "We spent 30 minutes with this frumpy housewife and now she's stylish and fashionable!" or, "Watch this fifteen minute segment on Oprah with a man in tight khakis who has different sized plastic boxes and some sort of hanging shoe contraption and your whole house can be clean FOREVER!"
That's how television presents it, the "try this at home!" takeaway, the idea that they're doing something you can do too. But every person watching has the knowledge inside them that this isn't what the world is really like; life exists outside these channeled margins. This knowledge is what feeds a desire for a more complicated truth.
This is where movies come in. Movies have an extended amount of time to tell a complete and appropriately complicated story. They also aren't tied to commercialism in the direct way that cable television is, so their desire to put you in a mood to buy products is exponentially diminished. The best movies aspire to portray the truth of the human condition in an artistic way.
Leaving Las Vegas (1995, starring Nicholas Cage and Elizabeth Shue). It's the sad true story of a man who sold his house and car and moved to Las Vegas for the sole purpose of drinking himself to death. While there he met a prostitute and fell in love, but this did not alter his plans in any way and he died soon there after.
28 Days (2000, Sandra Bullock and Viggo Mortensen) is about a woman who is forced into rehab after crashing a limo while under the influence of alcohol. While in treatment she realizes her boyfriend is toxic for her new life and she develops feelings for a fellow patient, a sex-addicted baseball player, (Mortensen) but in the end she is happy on her own and on the road to recovery.
And lastly, Successful Alcoholics (2010) is a 25 minute long comedic short film starring Lizzy Caplan and T.J Miller about two 20-somethings who as the title suggests, are fairly high functioning despite being constantly inebriated. After being stranded in a dry town and realizing the extent of her dependency Lizzy (Lindsay) decides she wants to get sober and implores her boyfriend to as well, but as we find out at the end film he doesn't follow through with it and they aren't together.
All three movies are about intelligent people who do not end up with the person they started with. Actually, they don't end up with anyone, for that matter. In Leaving Las Vegas our protagonist  dies of his disease, in both 28 Days and Successful Alcoholics the women manage to kick their addictions and leave those hampering their efforts behind. It is this somewhat darker truth that we are all searching for; because of our innate fear of our own potential we are fascinated to watch as others allow this fear to consume them and act in the self-destructive ways that exist within reach of all of us.