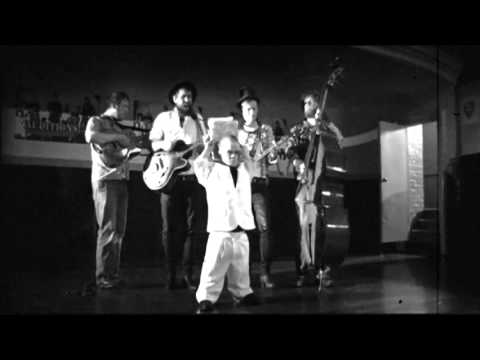 What: St Kilda Film Festival
Why: Now in its 28th year, the annual St Kilda Film Festival is firmly established as Australia's longest-running and best short film festival, and judging by this year's program, the 2011 festival might just be the best one yet.
Opening at St Kilda's iconic Palais Theatre on Tuesday 24 May, the festival runs for six days and will feature the usual highlights, including the Top 100 Shorts competition (the winner of which will take home a tidy $10K) and SoundKILDA—a program that features locally-produced music videos for the likes of Washington and Kid Sam.
The festival will also feature a midnight event called Horrorpalooza—a 90-minute program of horror film clips and trailers curated by Not Quite Hollywood's Mark Hartley and Urban Legend's Jamie Blanks—and a roster of international works from German, Dutch Irish, Israeli and Palestinian filmmakers. The documentary category is equally rich and features a film called Sally's Story, which introduces us to a 40-year-old Jewish transgender woman.
Animal Kingdom director David Michod's screenplay for Bear has been brought to life by The Square director Nash Edgerton and will premiere at the festival, as will Beat, the directorial debut of Australia's favourite perpetually baby-faced actor Matt Day.
Plan your week at the festival here, and sign up to Portable's weekly newsletter for your chance to win tickets to SoundKILDA and Horrorpalooza events.