We don't promise our summer playlist will keep you cool, but hopefully it will make soaring temperatures more bearable. From Britney to Biggie, we've got the past 20 years of summer hits and the best summer videos covered so be sure to SUBSCRIBE TO OUR SUMMER PLAYLIST NOW!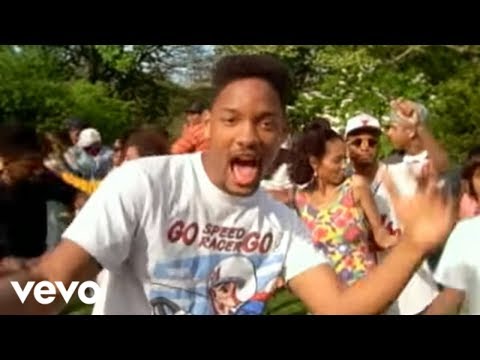 DJ Jazzy Jeff and The Fresh Prince – "Summertime" (1991)
The rap duo had already earned a Grammy for their song, "Parents Just Don't Understand", in 1989, but in 1991 The Fresh Prince, a.k.a Will Smith, and DJ Jazzy Jeff, a.k.a Jeff Townes, put together a second Grammy winning track that is still a summertime anthem today. Through the hottest months of the year, the classic summer song is still regularly played on the radio leading us back to our memories of the summer that we first heard this song.
More songs of  summer '91:
Right Said Fred –  "I'm Too Sexy"
Inoj – "I Want to be Your Lady"
Boyz II Men – "Motown Philly"