Here are a few things you should know about Carly Rae Jepsen:
She's not, as you might surmise from hearing her hit single "Call Me Maybe," 13. She's actually 26, and her current EP Curiosity is her second release; the previous, Tug of War (2009) failed to make her an international superstar despite the fact that the first single was a seemingly can't-fail cover of John Denver's "Sunshine On My Shoulders."
She's Canadian, so obviously Justin Bieber's got her back—Jepsen's signed to his manager's label. Unlike Bieber, though, she's actually managed to top the Canadian Hot 100. Snap.
She first achieved fame by finishing third in Canadian Idol.
You wouldn't think a woman who's finished third—third!—in a Canationally broadcast talent contest would be reduced to giggles and conniptions by a ridiculously handsome, outrageously sculpted neighbor guy, but… Actually, yeah, that is pretty credible. What's also, sadly, credible is that Jepsen's video—directed by Ben Knechtel—becomes the eleventy millionth screen entertainment to drop the ha ha he's actually gay card. Can we just be done using sexual preference as a punchline?
Among those who also apparently found Jepsen's original video uninspiring were Bieber, Selena Gomez, Ashley Tisdale, and Big Time Rush, who made their own "Call Me Maybe" video that's so fucking adorable it makes Boo look like a decomposing Rottweiler.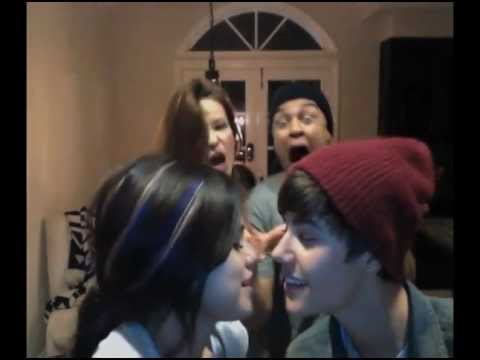 As if the world didn't already have enough reasons to want to be/do/lick Bieber, here's another: he also has a bunch of really famous and superhot friends who all goof around together just like yours do, except they're famous and superhot and their wannabe-viral video is actually good and actually goes viral and no one's sitting off crying in the corner even though people must leave mean anonymous messages in their Tumblr ask boxes all the time.
It's like, as another Canadian pop star once sang, a summertime dream.
Words by Jay Gabler, a co-founder and co-editor of The Tangential.