MGMT are an easy band to hate. Formed at Wesleyan University, they've done nothing to dispel that school's reputation for privileged post-hippie lassitude. At an outdoor music festival in Minneapolis in 2010 they followed the exhaustingly energetic, crowd-pleasing soul singer Sharon Jones; Andrew VanWyngarden (yes, that's his real name) ambled onstage and mumbled, "Now is the time for MGMT to play some music." The local music critics couldn't tweet their displeasure fast enough, adding to the chorus of pans for the band's then-new sophomore album Congratulations.
Whomever MGMT pisses off in the future, though, their debut Oracular Spectacular is increasingly being mentioned alongside the likes of Kanye's My Beautiful Dark Twisted Fantasy and Radiohead's Kid A as one of the instant classics of the new century. Song after song dices sweet hooks with singable choruses and lays a burbling bed of ear candy. MGMT have been pegged as a "psychedelic" band for their swooning sound, but Oracular Spectacular was clearly recorded with the kind of discipline and focus you have to put down the bong to achieve.
The album's peak is "Kids," which is a perfectly crafted epic single. Like Springsteen's "Born to Run," its momentum is so undeniable that it pushes everything else out of the way and makes you want to put down what you're doing and do whatever it is that truly great music makes you want to do.
You could write a thesis on how brilliantly producer Dave Fridmann deploys his arsenal: first come the sounds of raucous children, a sound we've evolved to be snapped awake by. Then comes the synth hook, with the snare-and-bass 4/4… then the track takes off like a Concorde, buoyed by crunching synths and VanWyngarden's multitracked vocals. After rocking back and forth between marching verses and soaring choruses, there's an elaborate instrumental break that fades down to near-silence, with the kids' voices again audible until they rise to a screaming pitch and a drumroll catapults the track to a new peak of intensity. When it comes to majestic pop songs, this track is up on some Phil-Spector-level shit.
The song's official video, directed by frequent MGMT collaborator Ray Tintori, is incredibly creepy: a sobbing toddler is pursued by grotesque monsters, his mother (played by indie siren Joanna Newsom) completely oblivious. The video eventually segues into an competent but unremarkable animated sequence by Christy Karacas. A lower-tech but more effective video created as a USC class project by filmmaker Jon Salmon was much more popular on YouTube, earning the Salmon video's stars Rafael Pulido and Abby Fuller cameos in MGMT's official "Electric Feel" video.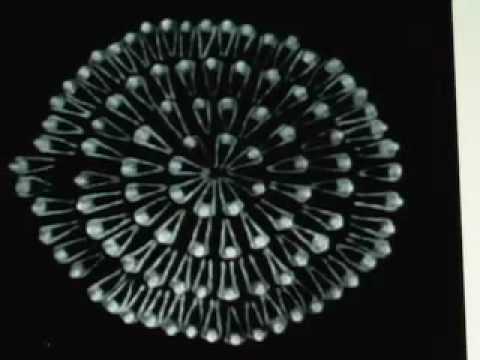 MGMT have a third album slated for upcoming release; whether it rocks like Oracular Spectacular or tanks like Congratulations, the band will forever be able to claim "Kids," an indelible single that forces even the most tantrum-ready hater to pop a pacifier and take a time out.
Words by Jay Gabler, a co-founder and co-editor of The Tangential.
SUBSCRIBE TO JAY'S GUILTY PLEASURES PLAYLIST ON SPOTIFY. And now also introducing Jay's EPIC SONGS playlist. Get double for your money.