If a sample size of two means anything at all, the lyrics "Dancing on my own" may be an indication of pop perfection. This week, Brixton-based artist Jessie Ware released her new video for "110%," solidifying her place as one of the freshest recent voices to emerge in contemporary pop. While Jessie Ware has made minor waves in the blogosphere with recent singles like "Strangest Feeling" and "Running," as well as guest spots on a couple tracks from Bristol producer Joker, "110%" has turned out to be a true breakthrough for Ware – and it owes its success almost as much to her new video as it does to the buoyant bass-pop track itself.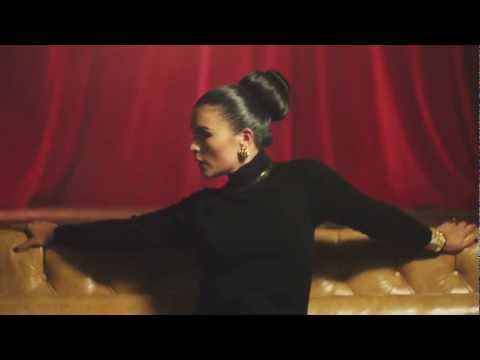 The video for "110%" is directed by graphic designer Kate Moross, who also collaborated with Ware on her previous video for "Running." For that video, Ware was styled as a living ode to Sade – black turtleneck, hair pulled back, clip-on earrings – framed for maximum drama against a deep, velvety background. With "110%," Moross and Ware dial back the theatricality, instead choosing naturalism over spare emotionality.
The video is filmed in a setting that is nearly as attractive as Ware herself, complete with a field of flowers, a pretty veranda, and a bridge over untroubled water. The result is that when Ware does sing that she's "Dancing on my own," it's not with the fellow lonely dancer Robyn's defiant expression of independence, but of a fairytale where she quietly invites a lover to, "Feel free to touch me." Strangely, with a video this vivid, it's almost as if we can.
Look for more effervescent pop when Ware releases her full-length debut this summer on PMR.