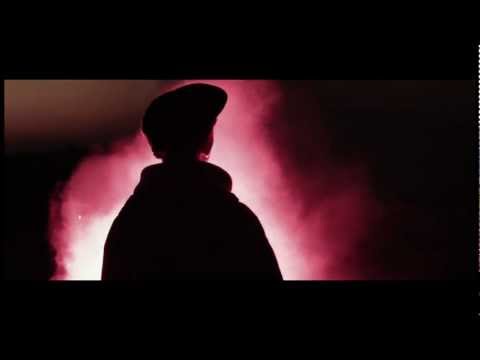 King Krule – The Noose of Jah City
Dir: Jamie-James Medina. Label: True Panther
How does seeing the singer change your opinion of the song? King Krule, formerly Zoo Kid, has dropped a trickle of cold tracks on an unsuspecting Internet over the past two years. In contrast to most blog-darlings, this artist's bio is refreshingly available, albeit short. And thankfully, both videos (the other for 2010 single Out Getting Ribs) released so far don't obscure the singer. They make pains to starkly introduce Archy Marshall for what he is, an amazing voice and musician.
This scrawny seventeen-year-old ginger kid has a deep, dark, muddy growl that penetrates the weak bedroom beats, ambient clutter and disparate bass. Archy's production shines throughout his brief output thus far, all drenched in a healthy dose of bleak, cavernous reverb. They call it darkwave, but clearly there is more to King Krule than genre-hopping. He's a BRIT School alumni, so his broad talent isn't quite so unexpected.
Better to learn who is behind the voice now, because Archy Marshall, in some form, will be around for the long term.