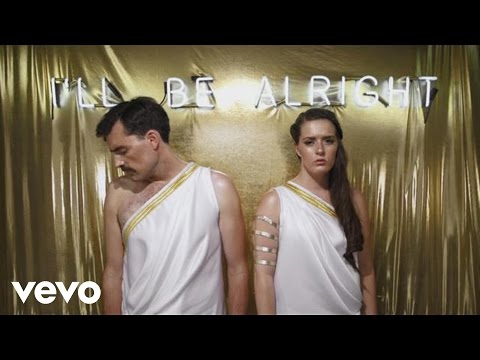 Passion Pit - "I'll Be Alright"
Gone is Passion Pit's straightforward brand of indie pop from their 2009 debut Manners, instead cue a Skrillex inspired beat and a video inspired sexual exploration through the medium of visual art (LOTS OF TRIANGLES). The video follows a heart broken museum security guard and sees reality shift after abusing his medication, bringing him back to a glorified vision of his past love.
All in all the video is quite clever, with each piece of art illustrating the love cycle surrounding the protagonist.  From the triangle symbolizing seduction (gold), to the fiery passion that consumes a relationship (yellow), the entangled and complicated break-up (red, dynamite) and ending up with the hopeful and healing rebirth (green).