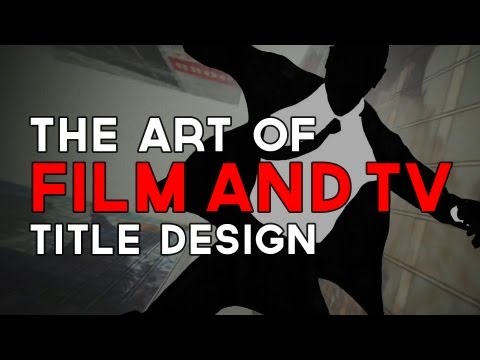 If the title sequence of a movie is your grace period to microwave the popcorn, quickly run to the loo or say what you need to say before everyone tells you to shut the hell up — DO ALL THOSE THINGS BEFORE YOU PRESS PLAY NEXT TIME! Because titles are rad, get you excited (or very un-excited) for the film, and can be quite a piece of work within themselves.
We never really thought too much about them (as that's about the time we're opening the packet of M&M's and saying 'I didn't know she was in this') but this new short doco from PBS is, like, so eye-opening to the world of film and TV titles. I'm not even being sarcastic. There are some top-notch innovative title-bearing pieces of film out there, and some equally top-notch creative people out there putting their niche talents to work.
We decided to have a look at a few of the incredible introductory minutes of title sequences.